Lincoln cycle race hosts Olympic event planners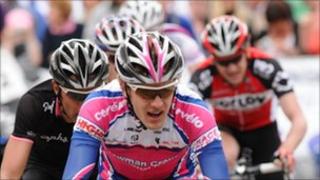 Police involved in staging two Olympic cycle races are visiting Lincoln to learn more about planning for a major cycling event.
The four officers from Surrey will attend the 56th Lincoln Cycle Grand Prix on Sunday to meet race officials.
The 86-mile (138km) Lincoln race attracts riders from all over the world and features a steep climb on cobbles.
The Olympic road race covers 130 miles (209km), starting and finishing in London.
Lincoln's event organiser Ian Emmerson said: "It's nice to know that this is the event they are going to model their road race on - it is a great accolade.
"The Lincoln event is always popular with both riders and spectators.
"I've been doing the Lincoln race since 1963, so I do go back a bit and we have quite a bit of experience to share."