Conservative Boston Borough Council leader to step down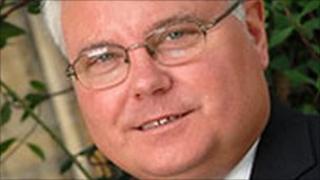 The leader of the Conservative party in Boston, Lincolnshire, has stepped down less than a week after winning the local election.
Raymond Singleton McGuire led the Tories to victory over the Boston Bypass Independents on 5 May, taking 19 of the 32 seats.
Mr Singleton McGuire said he wanted to concentrate on Boston Borough Council's finances and could not do both roles.
Peter Bedford, Lincolnshire County Council chairman, will take over.
His term at the county council is due to end in the next few weeks. Mr Singleton McGuire and Michael Brookes will become joint deputy leaders.