Lincolnshire death crash police inspector loses appeal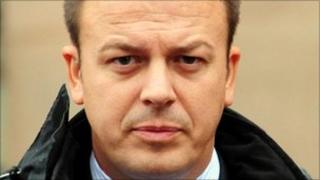 An off-duty Lincolnshire police inspector who killed a man in a car crash has failed in a Court of Appeal bid to clear his name.
But Paul John Stubbs, 35, who was convicted of careless driving, saw his chances of keeping his job boosted when judges quashed his suspended jail term.
Stubbs, of Bawtry in Yorkshire, was found guilty in 2010.
Three judges upheld the guilty verdict, but downgraded his sentence to a community order.
Ban reduced
Stubbs was given a 36-week prison term, suspended for two years, at Nottingham Crown Court in October 2010.
Lord Justice Pill said the suspended jail term, which would have seen Stubbs almost certainly dismissed from the force, was not essential.
John Williamson, 49, from Bassingham Road, in Aubourn, Lincoln, died after the officer ploughed into his parked car after failing in time to spot him in the road in Burton, near Lincoln, on 1 November 2009.
In his appeal, Stubbs' lawyers argued expert evidence of a phenomenon known as "inattentional blindness" should have been allowed into the trial.
An expert said that Stubbs may have experienced the phenomena - when people genuinely look out but still do not spot hazards - at the time of the crash.
But Lord Justice Pill, who heard the appeal in London with Mr Justice Bean and Mrs Justice Macur, rejected the argument and upheld the conviction.
"Inattentional blindness may explain the happening of the accident, but it doesn't follow that it necessarily excuses it," he said.
Stubbs' community order will involve 250 hours of unpaid community work, but he had already completed 150 hours before the appeal hearing.
His driving ban was cut from three years to 18 months.