Police authority uses Twitter to highlight force's work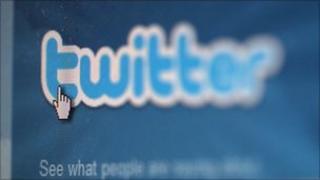 A member of the Lincolnshire Police Authority has used the social media site Twitter to post a log of jobs received by an officer during a shift.
John Atter, an independent member of the authority, spent a day on the beat in Lincoln with Pc Martin Cragg 'Tweeting' about his job.
The comments were posted in real-time on the authority's Twitter page.
Mr Atter said it was a chance to get out of the boardroom and "see what real policing is all about".
"There is no such thing as a typical day - but it was a great opportunity for Twitter followers to find out exactly what the workload of our officers is like.
"There were no blue lights, but the team did respond to some really important calls such as a neighbourhood dispute, which they handled very well.
"I am always impressed at how much work our officers do and how close to the community the team are," he said.
Front-line policing
"I think it is really important to get out of the boardroom to experience front-line police work.
"It means that when we talk about things in the boardroom I can relate it, and picture what the officers are actually doing."
The authority's communications officer, John Horton, said they had received a good response.
"Our members go out and meet officers on a regular basis and we have been using Twitter for a while as a general communication tool, but this is the first time we've combined the two."