Scrap metal thieves blamed for postbox thefts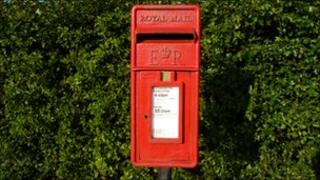 Postboxes stolen from villages around Boston, Lincolnshire, are being sold on as scrap metal, a local councillor believes.
Parish councillor Michael Brookes said two postboxes stolen in Swineshead could be "quite valuable".
Other thefts have taken place in Amber Hill, Sibsey and Carrington.
In a statement Royal Mail said it was investigating the incidents and "working on the replacement of the boxes".
Mr Brookes said: "They could be stealing them for scrap metal.
"They're the small cast iron mailboxes attached to telegraph poles - the old pre-Elizabeth II ones which are quite valuable," he said.
"They're very well used postboxes and people are missing them.
"The Post Office are coming to the village in the next few days to meet the parish council to discuss them being replaced."
Lincolnshire Police said there were other metal thefts in the area at the time the postboxes went missing.