Lincolnshire County Council offers 25,000 trees for wildlife projects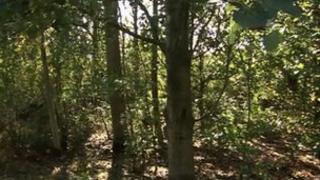 More than 25,500 trees are being offered to projects in Lincolnshire to provide habitats for wildlife.
Lincolnshire County Council's Hedge and Small Woodland Grant scheme is aimed at providing habitats for birds, mammals and insects.
The authority said it hoped to fund the planting of 5km (3.10 miles) of new hedges and 1 hectare (2.47 acres) of small woodlands.
The scheme is open to anyone who owns or manages land within the county.
Native species
Councillor Eddy Poll said: "I'm delighted that more than 25,500 trees will be planted this year as a result of our Hedge and Small Woodland Grant scheme.
"This is a huge number of new trees across the county and the scheme will continue to make a significant and noticeable improvement to our landscape and wildlife."
One project to benefit from the funding will be the creation of 100m of hedge on land owned by John and Julie Woolley near Ingham.
This includes a mixture of native species such as hawthorn, blackthorn, wild rose and hazel and the creation of a small woodland.
John Woolley said: "We want to plant new trees and hedges to attract wildlife, birds and mammals and to provide a habitat for insects."