Neil Rhodes gets Lincolnshire Police chief constable role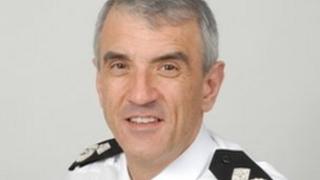 Lincolnshire Police has appointed a new chief constable.
Deputy Chief Constable Neil Rhodes will take up the role on a temporary basis when current Chief Constable Richard Crompton retires on 31 March.
Mr Rhodes' appointment follows a deal with private security company G4S to run a police station in the county.
He said the changes would save the force money to reinforce front-line police officers and police community support officers.
Mr Rhodes said: "We are going to save something like £28m over the next 10 years by taking G4S on board, broadly, that will be £3m a year that we won't have to cut from front-line police operations.
"We've got to shoulder our share of public sector debt."
Mr Rhodes will be in charge until the end of March 2013, his future will then be discussed with the new police commissioner.