Council confident of attracting business to Teal Park development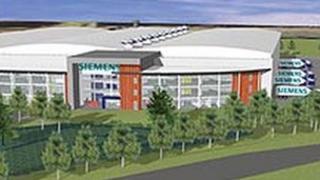 Only one major firm has confirmed its move to a multi-million pound business park in Lincolnshire.
The Teal Park development in North Hykeham, near Lincoln, is due to be completed by September 2012.
The county council said the site could create 4,000 jobs and attract £500m of investment.
But so far only Siemens, which employs 1,500 people in the city, has signed a deal for a manufacturing and research facility on the site.
Open for business
Paul Wheatley, the authority's head of economic regeneration, said talks with a number of different companies were "developing nicely".
He said: "Once the park has been completed a lot of businesses we are talking to will see that as a signal that the site is open.
"I think that's the point we will see them moving on to the site - businesses like to see that the site is finished before they commit," he said.
He added that the council was hopeful of attracting another two to three large employers and between 100-150 smaller firms.