Call to publish Lincolnshire academy finance report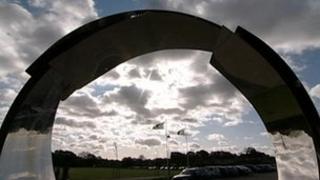 A trustee at a Lincolnshire group of academy schools is calling for a government report into its finances to be made public.
Richard Gilliland, who was chief executive of the Priory Federation of Academies Trust, resigned in March as a result of the investigation.
Trustee Christine Talbot said she does not want rumours to undermine the schools' standard of education.
She has also called for governance of all academies to be tightened up.
Ms Talbot represents Lincolnshire County Council on the board and has seen the report.
However, the trust has said it would be at risk of litigation if it made any of the findings public.
"As soon as the Department for Education have had a reasonable time to consider this I believe the report should be made public," she said.
"The schools are doing a fantastic job for the children of Lincolnshire and I don't want the rumours circulating in the city and elsewhere to undermine their excellent standard of education."
The Priory Federation of Academies Trust was formed in September 2008 and is made up of four schools; The Priory Academy LSST, The Priory Witham Academy, The Priory City of Lincoln Academy and The Priory Ruskin Academy.
They are all in Lincoln apart from the Ruskin Academy, which is in Grantham.
'Need for' accountability
Mrs Talbot said: "I believe, as a trustee, I didn't have an oversight of many of the decisions that were made.
"The governance arrangements for all academies need tightening up and this highlights the need for local accountability."
The investigation was carried out by The Education Funding Agency, which is part of the government.
Mrs Talbot confirmed that the governing body had made comments after seeing the report and sent its response back to the government.
Mr Gilliland was one of the county's highest paid public servants, earning more than £200,000 a year.
He was Lincolnshire's highest paid educationalist.
Conservative MP for Lincoln Karl McCartney has spoken with a schools minister about the government's report but said due process should be followed before it is made public.
Lucy Rigby, who has been selected as Labour's parliamentary candidate for Lincoln at the next election, has tweeted that the report needed to be made public as a huge amount of public money was involved.
The Department of Education said it received the trust's response on Monday and is currently reviewing it.
A spokesman said: "We will consider the next steps and say more about the publication of further information relating to the investigation and findings in due course."