St Barnabas Hospice plans new centre in Lincoln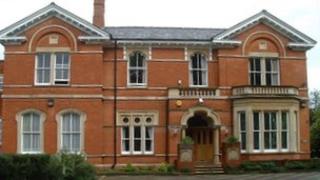 A hospice trust has announced plans to build a new centre on land at the back of Lincoln County Hospital.
The centre will replace the existing St Barnabas Hospice unit in Nettleham Road, Lincoln.
Sarah-Jane Mills, chief executive of St Barnabas Hospice Trust, said the new location would improve how the hospital and hospice worked together.
She estimated it would cost between £5m and £6m to build and would not open for about four or five years.
Ms Mills said: "Many of the patients, particularly those coming into our inpatient unit, need access to diagnostics, so X-rays and things like that, and what it means is by being located very closely we won't be having to put people in ambulances and move them."
The land has already been bought but the trust needs to raise money for the centre to be built.