Boston's Guildhall Museum reports record visitor numbers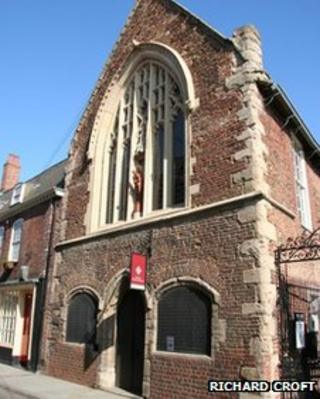 A Lincolnshire museum has reported a record number of visitors after scrapping admission charges last year.
Officials at Boston's Guildhall Museum, which dates back to the 1390s, said figures had increased from 2,400 in 2010/11 to about 8,000.
The museum, which is best known as the place where the Pilgrim Fathers were tried and imprisoned, also houses the town's tourist information office.
It is home to a number of permanent exhibitions and interactive displays.
The building, which was given to the borough by Henry VIII in 1545 and has been used as a court, a jail and a restaurant, was restored in 2008 after receiving £1m of lottery funding.