Meeting over Boston immigration march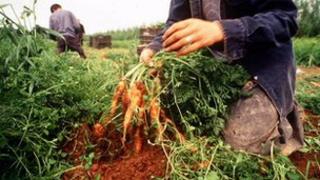 A new protest march over immigrant levels in Lincolnshire is due to be discussed at a public meeting.
A march in Boston in October was cancelled over fears right-wing groups would hijack it.
But continued concerns about housing and anti-social behaviour have led to another meeting, at the Assembly Rooms on Monday evening.
Boston Borough Council said local action was being taken but immigration itself was a national issue.
Campaigner Bob McAuley said he favoured a march in London, rather than Boston, but expected a strong debate.
Housing controls
"There are a lot of people, on the Facebook page of the protest group and who I talk to, who are advocating they would like to march here.
"It's mainly out of frustration, they can't see a lot happening.
"But things have been improving, meetings have been happening and strategies are being put in place which will improve lives in Boston."
He added: "The main concern is the anti-social behaviour and drunkenness and it's a great pity the whole of the migrant community gets painted with the same brush."
Paul Kenny, who chairs the council's task force on immigrant workers, said the authority and police were listening.
"We are looking at licensing HMOs, that is Houses of Multiple Occupation, and we have been looking at that as part of the new housing strategy.
"The wider issue of immigration is one for David Cameron rather than Boston Borough Council," he said.