Cat killer Paul Henry jailed for trying to murder ex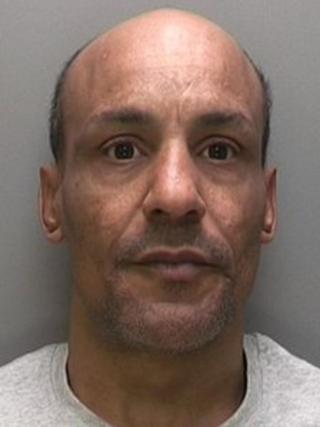 A man who tried to stab his former girlfriend to death just hours after he was spared jail for harassing her has been jailed.
Paul Henry, 46, from Gainsborough, was annoyed because he had been questioned by police about microwaving a cat to death, Lincoln Crown Court heard.
His former girlfriend Claire Boswell then sent texts suggesting he should kill himself, the jury was told.
Henry was given a sentence of imprisonment for public protection.
He will serve at least nine years before a parole board can decide whether to release him.
Judge Michael Heath told Henry he was "self-absorbed" and a "manipulative bully".
He said the microwaving of the cat was "an illustration of the callous way in which you are prepared to behave towards another living being".
Henry microwaved the cat, called Suzie, on 26 July last year.
Police arrested him and he was bailed to return on 12 September 2011.
Michael Cranmer-Brown, defending, said Henry had confessed about the cat incident to Ms Boswell and she had been a witness against him in relation to that.
He said Henry was taking drugs for depression at the time, and started texting Miss Boswell.
"His texts turned to talk of taking his own life, which she seemed to be effectively encouraging him to do," said Mr Cranmer-Brown.
Henry was then arrested on 14 September 2011 for harassing Miss Boswell, after he climbed on to her roof several days before, entered her house and said he intended to kill her.
He appeared at Lincoln Magistrates' Court on 15 September 2011, where he was given a suspended sentence.
He went to her house the same day, smashed a window to gain entry, took a knife from her kitchen drawer and stabbed Ms Boswell.
The knife penetrated her breast and punctured her liver, causing life-threatening injuries.
He was jailed in January for causing unnecessary suffering to the cat while on remand for the attempted murder in September.
He was found guilty of attempted murder on Tuesday following a trial.
The court heard about numerous convictions for violence against other people, starting when Henry was 12 or 13.
These included assaulting another girlfriend twice in 2004.
In 1993 he punched his manager several times, causing him grievous bodily harm, after being told he was being made redundant.
Judge Heath told Henry: "You can be charm personified, but if things don't suit you or go your way you resort to violence."