Pierre Barnes: Funeral in France for drowned boy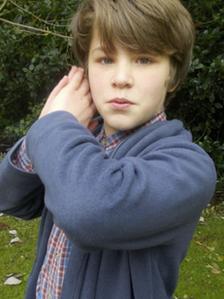 A funeral for a British boy who drowned on a family holiday on a French island was due to take place on Thursday.
Pierre Barnes, from Grantham in Lincolnshire, vanished on 27 October while cycling on Porquerolles.
The 12-year-old's mother is French and the service was to take place at the same church where he was baptised, in a village south of Paris.
A memorial service will be held on Monday in the church next to Pierre's old primary school in Lincolnshire.
Pierre's father, Stephen Barnes, said: "We are very relieved that the body has been found so he can be properly buried.
"Pierre will be put in the French family tomb.
"He's going to be buried in the same church where he was baptised."
Pierre's body was found in deep water on 1 November, about a mile from where search teams had earlier found his bike and one of his shoes.
The family funeral service was due to be held in a small village on the mainland, not far from Melun, south of Paris.
Mr Barnes was back in Lincolnshire earlier this week where he was making arrangements for the larger memorial service on Monday.
It will be held in the church next to Barrowby Church of England Primary School, in Grantham, which Pierre attended before starting The King's School, also in Grantham, in September.
Children who went to school with Pierre before they moved on to new schools are being invited.
"The French funeral is intended for family and the one on Monday is intended for the children," he said.
"A lot of the children are really quite affected and we want to give them an opportunity to come to terms with it really. It's not so much for the family, it's really for the children.
"We want to allow them their opportunity to mourn."