Lincolnshire man banned from tanning salons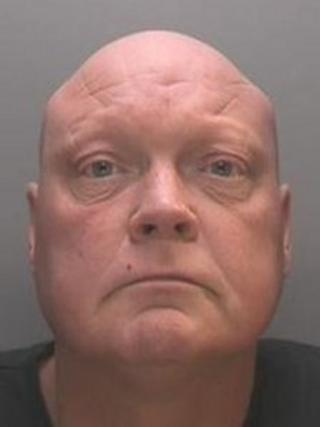 A man has been banned for life from every tanning salon in England and Wales after he was caught filming a naked woman.
Mark Graves, 48, set up a camcorder to film in the next cubicle at the Tan Express Studio in Boston, Lincolnshire.
Graves, of St Leodegars Close, Wyberton, admitted the voyeurism on 13 November and was jailed for 15 months.
Judge Sean Morris, at Lincoln Crown Court, told him: "This was a deliberate act for your own sexual gratification."
Andrew Scott, prosecuting, told the court how a female student had completed an eight-minute session in a cubicle at the salon and was getting dressed when she spotted the red light of Graves' camcorder shining through a gap in the wall.
He said the student finished getting dressed and confronted Graves who had been in an adjoining cubicle.
Graves, a regular customer at the studio, tried to brush off the incident by calling the woman "a weirdo" before walking out and throwing away the camcorder.
The victim complained to police and Graves was identified as the man responsible.
Graves also admitted possession of extreme pornography and three charges of breaching the conditions of a previous sex offenders' order by failing to notify his movements to police.