Gainsborough gets gas pipe upgrade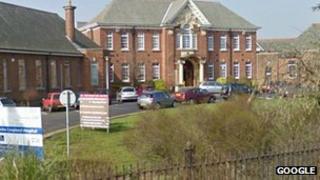 Gainsborough is getting its iron mains replaced with plastic pipes in a 16-week project.
The National Grid said the new pipes would have a lifespan of 80 years and require very little maintenance.
The work will take place in residential areas of the Lincolnshire town and the company aims to minimise disruption.
The project forms part of an £800m investment National Grid is making to renew gas mains in the east of England before 2021.
'Traffic management'
Sara Wilcox, a spokesperson for the National Grid, said: "We are going to be replacing approximately 8km (5 miles) of gas mains.
"We don't anticipate too much disruption to major roads.
"There may need to be some traffic management, perhaps temporary traffic lights in some areas, because we need to keep traffic flowing or keep our engineers safe.
"We may have to replace the service pipe in some residents' homes, which is the pipe that goes from the main in the road to their home.
"That means we might have to cut off their gas supply, normally for just a day.
"If there are any problems we can talk to people about that.
"The plastic pipes we are putting in have a lifespan of 80 years and need very little maintenance."