Lincolnshire County Council's library cut plans criticised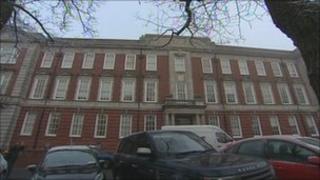 Plans to save £2m by cutting library services in Lincolnshire have been criticised by a public services union.
Lincolnshire County Council is looking at reducing the number of libraries under the authority's control from 47 to 15.
It said it wanted to maintain libraries by encouraging rural communities to take over some services.
However, Unison said it would cost the authority more in staff redundancy payments.
Up to 170 jobs could go if the proposals are approved, as the plans include reducing the number of posts from 298 to 128.
The proposals will be discussed by the council's public scrutiny committee on 26 June. They will then go before the council's executive members on 2 July.
Catherine Mellors, from Unison, said: "The council say they want to save £2m - but how much money do they think it is going to cost them to make redundancies?"
She added: "The council also says they are going to help volunteers with some financial funding - but when you consider £5,000 per library may not even cover the business rates for that premises.
"Anyone coming forward needs to make sure they have a good business plan - how are these volunteers going to generate an income?"
Councillor Nick Worth said: "In Lincolnshire, 82% of the population are not active borrowers, and book stock issued in the county in the last 10 years has dropped from five million to under three million.
"New technology is changing the way we do things. The library service is changing, like it or not, and our vision for the future of the service is a comprehensive one, but one that remains both affordable and efficient."
Mr Worth said their ambition was to "keep all of Lincolnshire's libraries open".
"However, this is only going to work with the support of our local communities," he said.