Social media key to targeting raves in Lincolnshire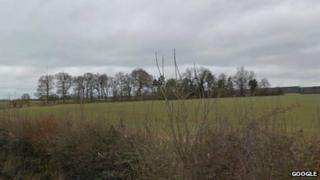 The use of social media is key in preventing illegal raves coming to Lincolnshire, police have said.
Last year, 77 gatherings took place in the county - many of them being organised on Facebook and Twitter.
Ch Insp Mark Housely said both organisers and police were using the websites for information.
He said: "The key to this is around prevention and communities telling us when they've found something on a site that indicates a rave is on its way."
'Leave a mess'
"That's what has happened this week - we've got information from social media that a rave is due in the south of the county."
The force has also set up a special task force called Operation Mastif to tackle unlicensed music events in the county.
Last weekend, a raver was was bitten by a police dog as officers dispersed people at an illegal gathering on woodland, near Bourne.
Two men were arrested for possession of drugs and one of them on suspicion of being unfit to drive.
Mr Housley said: "What we know is it's the Bourne area, yet again.
"They travel from all over the country - Essex and London to come to a rave in Lincolnshire.
"There can be up to 500 people and they can cause a nuisance, damage crops and leave a mess behind them."
"They are not pleasant and we don't want them. We need to do everything we can to stop them."
Police are also working with landowners and advising them to check gates and outbuildings which could become venues.