Tulip Limited jobs at risk in Lincolnshire Norfolk and Cornwall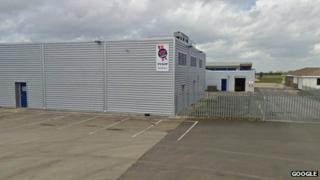 Job losses have been announced at three meat processing factories.
Up to 150 staff at Tulip Limited have been told they are at risk of redundancy after the firm said it had failed to secure a new contract.
Jobs will go next month at three sites in Boston, Lincolnshire, Kings Lynn in Norfolk and Bodmin in Cornwall.
Tulip, which is the UK's largest producer of pork products, said affected staff would be offered alternative roles within the business.
Kirsty Wilkins, Tulip's HR director, said: "We are currently operating in an extremely challenging economic environment which has led to the need to announce proposed changes at three of our sites as a result of a failing to secure a tender."
She added that managers were "working closely" with affected staff to "lessen the impact of the announcement".
The company has 17 manufacturing sites across the UK, employing about 8,000 people.
The redundancies are expected to be made after a 30-day consultation period.