Lincolnshire Wildlife Trust to buy Dambuster airfield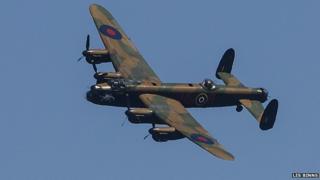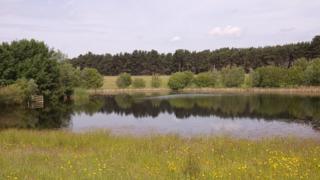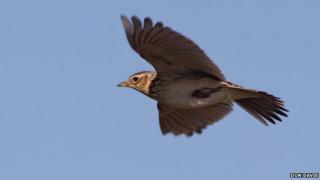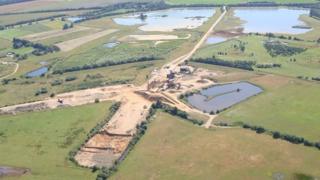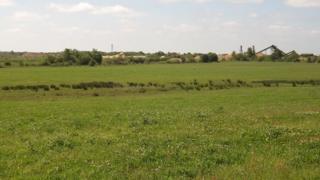 A wildlife trust hopes to buy a Lincolnshire airfield which was once home to the 617 Dambuster Squadron during World War II.
The Lincolnshire Wildlife Trust wants to apply for Lottery funding to open Woodhall Spa Airfield to the public and conserve the habitat.
The 617 squadron used RAF Woodhall to launch operations including the sinking of the German battleship Tirpitz.
The site is currently owned by Cemex, a construction firm.
'Maintain military history'
"We are looking to find a large source of funding to help us buy the site," said Rachel Shaw, the trust's public relations officer.
"Part of the runway used by the squadron still exists.
"We would work with local heritage groups to maintain the military history there and have some sort of public recognition as to what the site is about."
There is currently no public access on the site, which played host to the 617 squadron after the famous Dambuster raids from RAF Scampton.
The squadron used the Woodhall Spa base for several operations, including raids involving the Tallboy and the Grand Slam - two other inventions by Sir Barnes Neville Wallis, the man behind the bouncing bomb.
Some wartime buildings also remain on the site and these will be preserved.
The charity bought more than half the airfield from Cemex in 2012 but aims to generate £500,000 to purchase the remainder.
Ms Shaw said it would set up a new nature reserve to provide a home for a variety of birds including skylarks, linnets, yellowhammers, buzzards and kestrels.
New footpaths and hides will be created for visitors.
"We are looking at potential funding sources," added Ms Shaw.
Ian Southcott, community affairs manager at Cemex, said: "We have a long-term relationship with the trust and we are giving them an option to buy the rest of the land to help create a wildlife corridor in that part of the world."