Lincolnshire housing warden plans prompt concern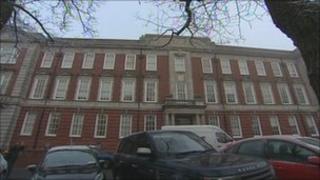 Calls have been made to clarify the future of wardens in sheltered accommodation in Lincolnshire.
The county council has said it wants to cut the number of service providers from March 2014 to make the operations more efficient.
Residents and care organisations have said they have been told this could mean the end of on-site wardens.
Council officials admitted the exact type of service provided depended on who won the new contracts.
Eighty-four year old Audrey Rainey, who lives in sheltered housing near Boston, said her warden, Sue, was irreplaceable.
"You look out of the window and when you see Sue's car you feel so much better. It's like having a security blanket knowing she is on site.
"I am concerned, we all are, we will fight like mad to keep the wardens."
The county council said it wanted to limit the number of assessments users face, and cut management costs, by using far fewer companies.
A consultation on the proposals is under way before tenders are considered.
Budget pressures
Dr Tony Hill, director of public health at the county council, said: "I can't tell you if wardens will continue because that is up to the housing providers.
"Some deliver their services at the moment without using wardens, there are more ways of doing this than just using wardens."
Barry Ernshaw is chairman of the Lincolnshire Care Association, which represents home and community care providers.
He said: "Wardens are a vital service to the elderly and vulnerable, especially those who can't get out.
"There is a view from some providers that if this service is taken away that some people could end up in hospital care or in residential care, which is really what we are trying to prevent."
The council has to save £49m over the next two years due to funding cuts.