Thieves dismantle shed to steal bike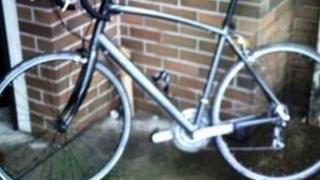 Thieves in Lincoln are following cyclists home and going to "great lengths" to steal high-value bicycles, police have warned.
In one theft this week, burglars dismantled a shed after they failed to get through the locked doors.
The bike was chained to a gas cylinder, which the thieves carried away along with the cycle.
Police are advising cyclists to protect their sheds or garages with alarms and security lights.
PC Matt Roberts said: "We have recently seen thieves remove walls from sheds and damage garage doors by prising them up.
"Offenders may follow the owners of cycles to their home addresses and return later in hours of darkness to steal bikes."
In many cases thieves were "simply entering unlocked sheds and garages and stealing bikes worth thousands of pounds", he added.
The bikes are often stripped down and their parts sold online.
Police have recovered a high-value Specialized Secteur bike, believed to have been stolen from a shed or garage in late October or early November in the south of the city.
They have released photos of the bike in the hope that the owner can be traced.