Emily Challen death: MP calls for young driver curbs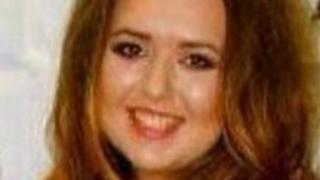 An MP has said young people should face restrictions after passing their driving tests following the death of a 17-year-old girl.
Emily Challen, from Long Bennington, Lincolnshire, died when a car driven by Aimee Culpin, who was 18 at the time, hit a stationary lorry.
On Wednesday at Lincoln Magistrates' Court Culpin pleaded guilty to dangerous driving.
MP Stephen Phillips said graduated licences would improve safety.
'Radical impact'
Miss Challen died at the scene following the crash on the A1, in Long Bennington on 15 February 2013.
Two other passengers were not seriously hurt.
On Wednesday, Culpin, 19, of Costa Row, Long Bennington, was banned from driving for 18 months and sentenced to 200 hours of unpaid work and a 12-month community order.
Conservative MP Stephen Phillips, who represents Sleaford and North Hykeham, said introducing measures including restricting the number of passengers young people can carry in their vehicles, and the hours at which they can drive, could save lives.
He said this would have a "radical impact on road safety".
"It's obviously difficult but we are talking about saving lives... and it's something I think the government needs to look at," he added.
However, Lorna Lee, an AA spokeswoman, said the organisation was against imposing restrictions.
She said: "[Some young people] may need to work in industries where they need to be able drive late at night so imposing a curfew on them remove the need for them to learn in the first place."
A Department for Transport spokesman said: "It is vital that the government strikes the right balance so that young drivers remain safe on our roads but at the same time their freedom is not restricted.
"It could limit employment opportunities for young people, especially those in rural areas.
"We feel that it is important that all views are considered and the right decision is made."