Man caught photographing toddler had 47,000 indecent child pictures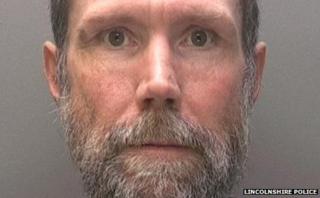 A paedophile was caught with tens of thousands of indecent pictures of children after he took a photo of a toddler on a beach.
Jeffrey Hart, of Boston, Lincolnshire, was jailed for six years, with a further four years' supervision, for possessing more than 47,000 images.
He was arrested when a father spotted him taking a picture of his three-year-old daughter on Skegness beach.
The judge said it was a "staggering" number of pictures.
Hart was caught taking a picture of the girl in July last year when her father grabbed his mobile phone.
Sex offenders' register
Hart ran off but detectives analysed his phone and tracked him down to his London Road home where he was arrested.
They found more than 47,000 pictures in every category of seriousness on several devices around his house.
He admitted 12 counts of making indecent photographs or pseudo-photographs of children; one of possessing indecent images; one of possessing prohibited images of children; and a breach of a sexual offences prevention order.
At Lincoln Crown Court on Friday, Hart was handed the jail term plus the four-year extended licence following release.
He was also ordered to sign the sex offenders' register indefinitely and made to forfeit the storage equipment.
Judge Stuart Rafferty said it was a staggering number of images and described Hart as posing a "severe danger" to reoffending against children.