'Hedgehog rescuer' rescued by firefighters in Lincoln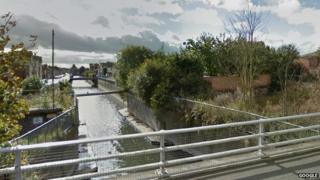 A man who climbed down a wall at the side of a waterway to rescue a stranded hedgehog had to be rescued himself after getting stuck.
Fire crews were called just before noon after the man became trapped on a ledge along Sincil Dike in Lincoln.
Both he and the hedgehog were unharmed and were helped to the surface by firefighters using a ladder and net.
Officials are reminding people not to put themselves at risk and call the RSPCA if an animal is in need of help.