Disabled man robbed of £2 by youths in Skegness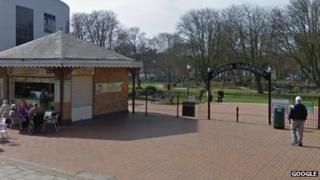 A disabled man on a mobility scooter was attacked by three boys and robbed of £2.
The man, who police said has learning difficulties, was attacked in Tower Gardens in Skegness at about 19:00 BST on Sunday.
Officers said three youths, aged between 10 and 14, kicked the man, damaged his scooter and stole two pound coins from him.
The force is treating the incident as a disability hate crime.