Trapped thumb and book fall on foot among school claims in Lincolnshire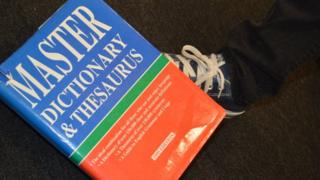 Lincolnshire County Council has paid out more than £330,000 in compensation for injuries in schools, new figures have revealed.
A response to a BBC Freedom of Information request showed one teacher received £4,000 after they "almost fell" when a stool broke.
Other payouts included an award of £3,500 for a trapped thumb and a similar amount after a book fell on a pupil's foot.
The figures cover the period 2008-2014.
The county council has been asked for its response but is yet to comment.
But personal injury lawyer Michael Pace said negligence has to be proved in all cases.
"First there has to be a duty of care, that duty has to be broken and then you've got to prove all those things," he said.
David Morgan, a Spalding teacher and spokesman for teaching union NASUWT, said health and safety should be taken more seriously.
"In any system there will be spurious claims, but we need to look beyond that and look at the overall picture," he said.
"Unless things are done to improve matters the health and safety of our students and teachers is going to be put at risk."
The highest payout, of £60,000, was awarded to an ancillary assistant in 2010 for a "series of injuries whilst at work".