Lincolnshire council budget cuts 'could threaten 500 jobs'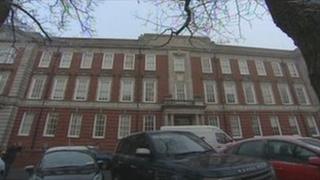 Budget cuts at Lincolnshire County Council could result in 500 job losses, a union leader claims.
The council is proposing to cut a further £90m from its budget after an earlier cut of £125m in 2010.
Conservative leader Martin Hill said some job losses were expected but added it was too early to give an exact figure.
Labour leader John Hough said the Tory-led council had already made too many cuts.
Unison spokesman Helen Stokes said: "I think we will be looking at a cut of 500 roles across the county mainly on the administration side.
"This is a cut beyond a cut - we do not have resources to cover the essential duties we have to do as a local authority - such as child protection and adult care."
'Significant impact'
Mr Hough said services were still being cut despite the council having "accumulated money in the bank".
"It seems like an ideological attack on public services, which is completely unacceptable," he said.
The council confirmed in March it will scrap 25 senior management posts and outsource some services to save money.
It also said it would conduct a full review of services which will run for eight months.
Mr Hill said: "It will have a significant impact - but we will not just 'top slice' we are going to actively look at the priorities we want to bring forward.
"When you are challenged, it is amazing how you can come forward with good ideas and better ways of doing things."
The earlier round of budget cuts in 2010 resulted in the loss of up to 1,000 jobs.