Man charged with robbery after Michael Broxholme death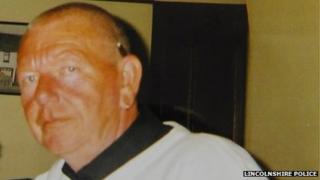 A man has been charged in connection with the robbery of a man who later died in hospital.
Michael Broxholme, 69, was pushed to the ground and robbed of £70 near garages leading to Hermit Street, Lincoln, in June.
A 23-year-old, from Skegness, has been charged with robbery and will appear before magistrates later.
A post-mortem examination has been carried out on Mr Broxholme's body but proved inconclusive.
Officers said they were awaiting the results of a second post-mortem and further tests.