Derelict Woodhall Spa baths to open again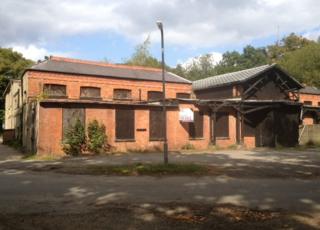 Plans are being drawn up to re-open a village's former spa baths, which have stood empty for more than thirty years.
The historic building in Woodhall Spa, which gave the Lincolnshire village its name, closed in 1983 and residents said it has become an "eye sore".
Developers said they had been trying to get plans passed for 15 years and hoped to retain the building's character.
District councillor Craig Leyland said he was "beside himself with excitement" at the news.
One resident happy with plans said: "The spa is so famous and a lot of people know about it but obviously it has been derelict for so long. It is a real waste."
Mr Leyland, East Lindsey District Council's portfolio holder for economic development, said the new spa would benefit the entire county.
"We have been waiting an awful long time for this to happen," he said.
"The spa has been an eye-sore and concern for residents.
"This is the heart of the village and it is not just good for Woodhall Spa, it is good for the district and the county."
Mr Leyland said owners GN Construction said it was committed to the scheme and was working with the council's conservation team and a local heritage group.
They are to work with worldwide spa developers Wheway Lifestyle International to open the baths.
Tanya Wheway, from the company, said: "I think it is great that we can take an area that has such a connection with the spa and bring it back to life.
"We will try to take the best of the old and combine it with the best of the new.
"We are keen to create something special that people will travel to experience."