'Offensive' name of epilepsy clinics is changed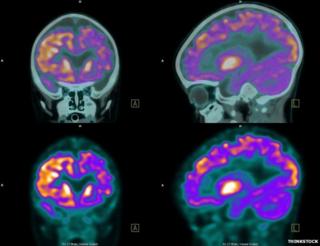 The name of some clinics for people with epilepsy has been changed following a complaint it was offensive.
First Fit clinics in Lincolnshire have been re-named First Seizure, following a request for the change.
United Lincolnshire Hospitals NHS Trust (ULHT) agreed seizure was a better description.
Epilepsy Action hopes NHS trusts in other areas will follow suit, following the request in a letter from Andy Jackson, who has epilepsy himself.
It is understood some NHS trusts have adopted the First Seizure name.
Not 'PC gone silly'
Mr Jackson, 38, said the original name sounded like a fitness club.
"I thought the name was quite inappropriate really," he said.
"A lot of people might think it's PC (political correctness) gone silly, but it's not."
"A lot of people can find it offensive, especially if they have just been diagnosed with having a seizure."
Dr Aleksandras Kirjazovas, consultant neurologist at ULHT, said: "First Fit clinics were renamed First Seizure clinics as a seizure is a better medical description."
'Language can affect stigma'
Epilepsy Action advises against using the word "fit" to describe a seizure.
A spokeswoman said: "The names of epilepsy clinics can vary across the different NHS Trusts.
"We're delighted at the change of name at this clinic and hope that others will follow suit.
"Sadly, language can affect the stigma that all too often exists around epilepsy."
---
Problematic epilepsy terminology
Illness: epilepsy is a condition, not an illness.
An epileptic: it is important to look at the person before the medical condition, therefore it is more appropriate to say "a person with epilepsy".
A victim, sufferer: this implies someone is helpless.
Grand Mal or Petit Mal: terms previously used to describe types of seizure. There are many types of seizures so these terms are too general and are now considered outdated.
Brainstorming: Not offensive if the word is being used to describe a meeting where people are suggesting ideas. However, it should not be used to describe what happens in the brain during a seizure.