Disclosure theft error costs Boston volunteer job with children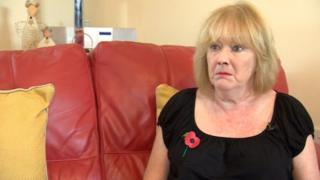 A woman who was stopped from working with children after a disclosure letter wrongly showed she had a criminal record says it was a "complete violation" of her good name.
Patricia French, from Sutterton, Boston, applied for a voluntary role in her community and was vetted by the Disclosure and Barring Service (DBS).
Police checks wrongly showed she had two convictions for theft.
She said officials should be doing more to ensure information is correct.
Mrs French said she has spent the past two months trying to clear her name after a letter stated she had been convicted in 1981.
The thefts, which were committed in the Bath area, were incorrectly matched to her details while she was at Boston Police Station in 2009, suspected of a driving offence - which she was cleared of.
They belonged to another woman with the same name.
Mrs French said: "I just feel very let down. The damage has already been done - I was barred from taking a small voluntary post working with children."
The 64-year-old said she was also asked to have her fingerprints taken in order to confirm her identity.
Lincolnshire Police said: "Once she completed the process it revealed that her information had been incorrectly matched to another police national computer record.
"The matter has been swiftly resolved and a new DBS certificate issued."
Bill Waddington from the Criminal Law Solicitors Association said resolving cases like this can take time.
He said: "A person who has a wrong conviction entered against them will have to prove they are not the one who was actually convicted.
"This can involve fingerprinting and sending documents such as birth certificates before errors can be changed."
Mrs French said she wanted to see improvements made to the service so mistakes were identified and dealt with quickly.