Boston bus station renovation work starts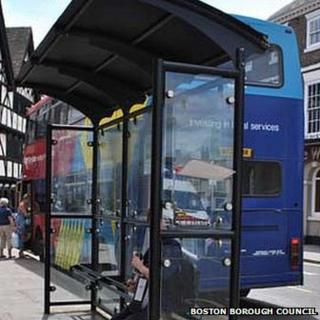 Work to remove a town's run-down bus station has begun.
Officials at Boston Borough Council admitted the site was dirty and a magnet for anti-social behaviour.
Eight enclosed plastic-sided shelters are being removed and replaced with just two, open fronted versions at either end of the station.
The project, costing about £30,000, will also see eight new bus bays and a wheelchair friendly walkway installed next year.
While some residents had questioned the cut in shelter numbers and their open design, the council said they were based on a design used successfully in other parts of the town.
They would also help cut down on crime by allowing CCTV to see the occupants, they added.