Lincolnshire housing services fear over £1.8m cut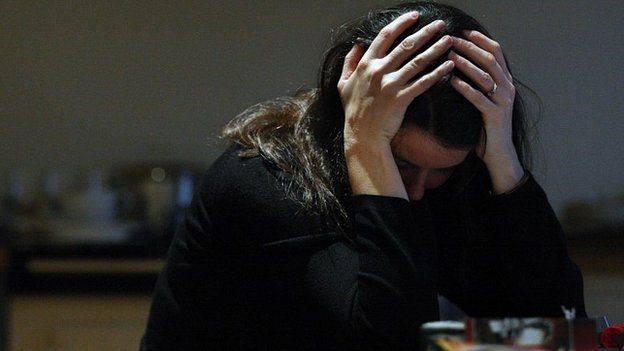 Fears have been raised for the future of housing services in Lincolnshire after the county council confirmed a budget cut of 25% - some £1.8m.
The system provides accommodation for victims of domestic abuse, those with mental health conditions, ex offenders and the homeless.
Charities said the cuts could lead to more pressure on emergency services and more people on the street.
But officials said scarce funding was being allocated more fairly.
Lincolnshire County Council is having to make £90m of savings in the next four years, following from losing £125m from its budget since 2010.
It has been conducting a review of its housing support services and, from July, will reorganise its contracts and reduce the budget from £6.7m to £4.9m.
These contracts are organised on a district by district basis, with both Lincoln and Boston in line for a funding cut.
Liz Hopkins, from Boston's Centrepoint Outreach charity, said: "It is really worrying news. I appreciate savings have to be made but it looks like it will be the really vulnerable who will suffer.
"The concern is that people will fall through the net and end up sleeping rough and then they become a drain on other public services, especially hospitals and doctors."
The county council emphasised the remained funding will spread more evenly across the county, with South Holland going from no provision to 26 spaces.
Patricia Bradwell, executive councillor for adult care and children's services, said: "We know this is a valued service and in reprocuring the contracts we feel a countywide model is fairer.
"I know we have reduced the budget but what we are putting on the table now is that there will be somewhere to go in every district that is addition to what the districts are providing."
Related Internet Links
The BBC is not responsible for the content of external sites.