Man arrested over Facebook election candidate comments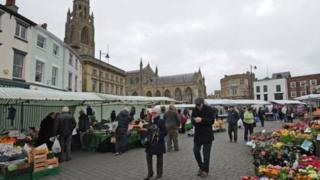 A man has been arrested on suspicion of posting false statements about an election candidate.
Lincolnshire Police said they had arrested a 65-year-old from the Boston area, over comments made on Facebook.
Under the Representation of the People Act 1983, it is an offence to make "false statements of fact" about the character or conduct of a candidate.
Police did not say who the candidate was, or if they were standing in the local or general election.
The man was released on bail to return to Boston Police Station at a later date.