Polls open in Lincolnshire County Council elections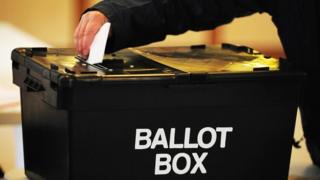 Polling stations across Lincolnshire have opened for the county council election.
Registered voters will be able to cast their ballots from 07:00-22:00 BST.
In total 70 seats will be contested, after a reduction in the number of councillors from 77 to 70.
The election count will start immediately after the polls close. Results will be published live throughout the night on the council website.