Man guilty of murdering disabled neighbour in Boston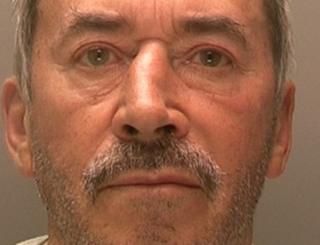 A man has been found guilty of murdering his disabled neighbour.
Vidmantas Svedarauskas, 67, had denied killing Manfred Jaedke, 61, but a jury at Lincoln Crown Court took just over an hour to return a guilty verdict.
The court heard Mr Jaedke was "savagely beaten" in July 2016 and had 65 injuries on his body.
Svedarauskas, of Porcher Way, Boston, was remanded in custody and is due to be sentenced on Thursday.
More on this and other local stories from across Lincolnshire
The court heard how the two men had been seen drinking together the evening before Mr Jaedke's body was found inside his bungalow.
Lithuanian national Svedarauskas, who did not give evidence during the trial, had a limited recollection of what happened, the court was told.
'Sustained assault'
It heard how he was unsteady on his feet when police arrested him and told officers "Yes. Yes. Problem. Big Problem."
He later claimed Mr Jaedke had just passed away.
"We'd been drinking together and this man died," he told police.
Mr Jaedke, who used a wheelchair and had a leg amputated, was described as "not a well man".
He was recovering from a stroke and on blood thinning medication, which made him more susceptible to bleeding.
Pathologist Dr Stuart Hamilton said he found 65 fresh marks of injury on the dead man's body including two significant lacerations to the head.
Christopher Donnellan QC, prosecuting, told the jury: "Manfred Jaedke was subjected to a sustained assault whilst in his own home.
"The person who repeatedly hit him was the defendant Vidmantas Svedarauskas.
"The combination of these blows, and repeated blows, indicate that the defendant at the time of inflicting those injuries intended at the very least to cause really serious injury, or to kill."