Cake map of East Lindsey on Skegness seafront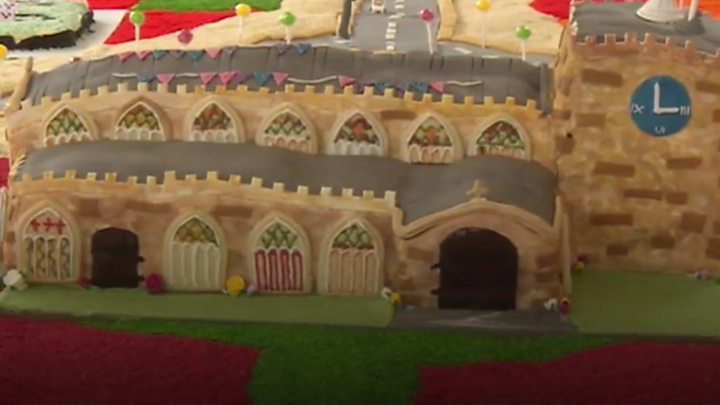 Creators of a giant edible map in Skegness will literally be able to have their cake and eat it later.
The baked portrayal of East Lindsey is on show in the seafront's Compass Gardens.
Skegness Cake Fest was organised in a bid to create "a 100 sqm fully-edible map of the area".
Community groups and individuals were invited to create a baked version of their favourite landmark, building or place in the county out of cake.
Organisers SO Festival said: "We are so excited to present Cake Fest, a giant edible map of East Lindsey.
"One more thing, in case you were wondering - yes, when the map has been completed and suitably admired by the crowds, we'll eat the lot."
Similar Cake Fests have been held in Edinburgh and Stirling in Scotland.