Handcuffed man runs from Boston Police Station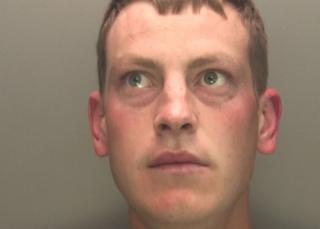 A man has escaped from custody while being escorted into a police station wearing handcuffs.
Aurimas Butkys, 25, ran off earlier, shortly after he entered Boston Police Station in Lincolnshire.
He had been detained on a extradition warrant in connection with an assault in Lithuania, Lincolnshire Police said.
The suspect was last seen on Tower Street wearing a dark t-shirt and brown shorts. The force has asked for any sightings of him to be reported.