Lincolnshire Police e-fit looks like 'Doctor Who alien'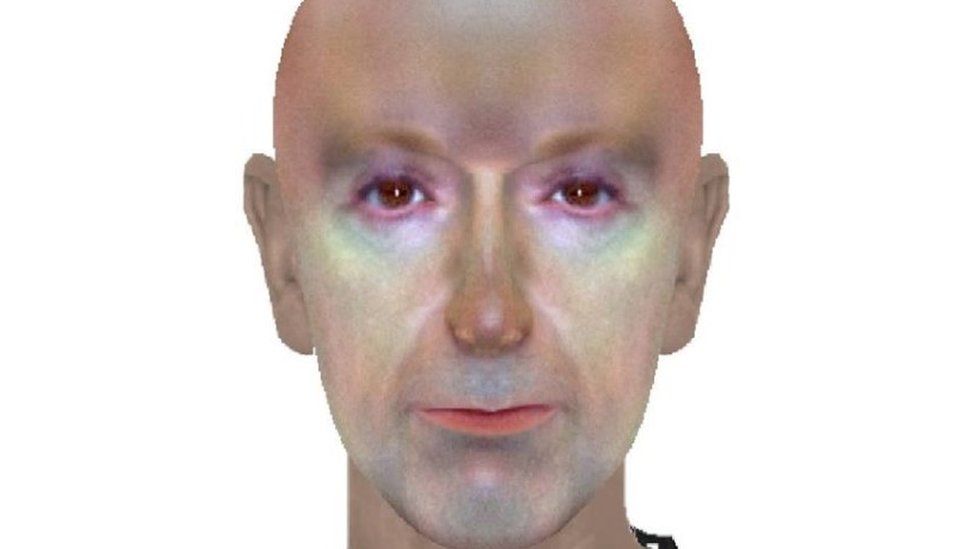 A colourful e-fit of a man wanted in connection with an incident of exposure has been mocked on social media.
The image - likened to a Doctor Who alien, ET, or ex-Crystal Maze presenter Richard O'Brien - was posted by Lincolnshire Police officers in Bourne.
In June, the force published an e-fit which was likened to He-Man - from the 1980s animated television series.
The force agreed the image "was unusual" but said it hoped it would help identify the suspect.
The appeal, which was posted earlier, asked for help to identify a man after an incident of exposure in Bourne on 19 July.
The man is described as aged between 19 and 23, 6ft tall, with short fair/blond hair.
Another post asked if the suspect was any relation to a previous post by police - which was likened to He-Man.
Another person praised "another fantastic piece of art from Lincolnshire Police".
Craig Thornton asked if there was "a Visage tribute act in town"?