Lincolnshire Fish firm fined £100,000 over worker fall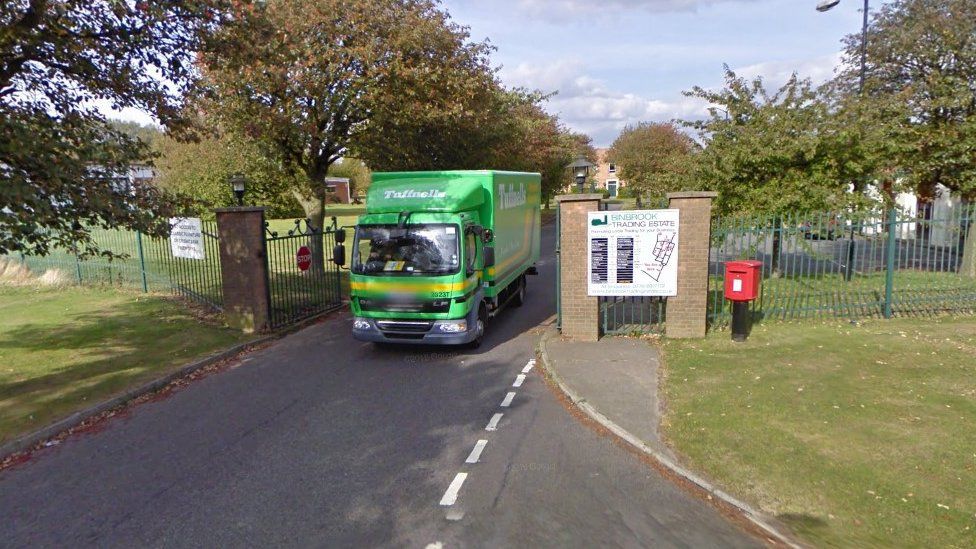 A packer at a fish plant was badly injured in a fall after being asked to paint guttering ahead of a visit from a customer, a court heard.
Virginius Kurselis was standing inside a box held up by a fork-lift truck when the box tipped and he fell seven metres.
Mr Kurselis spent four weeks in hospital as a result of the fall in July 2013.
His employer, Fishgate Ltd, was fined £100,000 at Lincoln Crown Court.
Fishgate Ltd, of Binbrook, near Market Rasen, Lincolnshire, had denied a charge of failing to discharge a duty of health, safety and welfare of an employee.
Robert Stevenson, prosecuting, said Mr Kurselis was employed as a packer but was asked to paint gutterings and down pipes in preparation for a visit from a customer.
Mr Kurselis initially used a ladder but changed and stood in a box which was lifted by a fork-lift truck to the required height.
Mr Stevenson said: "Unfortunately the box tipped forward and Mr Kurselis fell."
His left leg was shattered and his right foot was broken. He also suffered a cracked pelvis and a dislocated right arm, the court heard.
Mr Stevenson told the court Mr Kurselis received no training as how to carry out the work safely.
"There was an absence of any instruction, and there was an absence of any supervision," he said.
The firm was convicted by a jury following a short trial, fined £100,000 and ordered to pay £19,032 prosecution costs.
The company is currently in administration and was not represented in court.
Passing sentence, Recorder Paul Mann QC, said "This was an accident waiting to happen. He was very badly injured. He could so easily have been killed."