Lea crematorium 'will ease pressure on funeral services'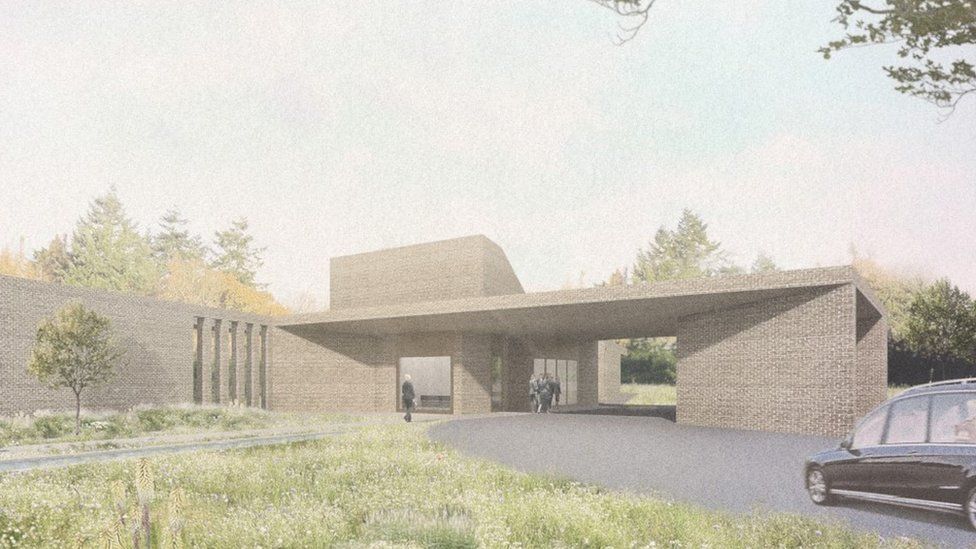 A new £6m crematorium is needed to ease pressure on existing services, council leaders have said.
West Lindsey District Council is consulting on plans for a purpose-built facility on the outskirts of Lea, near Gainsborough.
Local residents currently have to travel to Scunthorpe or Lincoln for cremations of friends or family members.
It will also help address a shortage of spaces for burials, the authority said.
Community and commercial programme manager Karen Whitfield said there was a real community need to develop a crematorium in the area.
"Nationally, around 75% of funerals result in a cremation," she said.
"That's not just down to the cost, it is the lack of burial space."
She said many areas of the district were "running out of burial plots".
The new facility, which could hold up to 10 cremations a day, would also help cut waiting times, and take away the need for families to travel to Scunthorpe or Lincoln, she said.
Carlton Bradley, senior director at a local funeral directors, said families could find it a challenge to have a church service in Gainsborough, then travel out of town for the cremation.
He said having a local crematorium would make the whole day shorter, and help ease the financial burden for families on low incomes.
If approved, the new facility is expected to open in January 2020.
Related Internet Links
The BBC is not responsible for the content of external sites.