Car ploughs into Cuttin' Crew hair salon in Skegness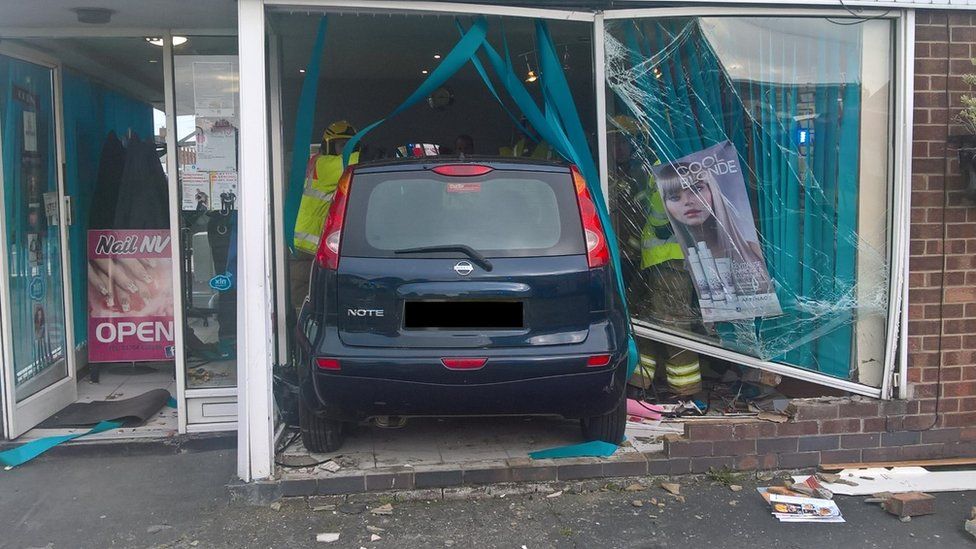 The owner of a hair salon has said it was a miracle no-one was hurt when a 92-year-old customer drove her car through the window of the premises.
Wendy Cassidy, owner of Cuttin' Crew in Skegness, said the car ploughed into the waiting area of the salon.
"We thank God there was no-one there, or it could have been a very different scenario," she said.
The woman, who is a regular customer, was trapped inside the vehicle by broken glass but was otherwise unhurt.
"Luckily she was absolutely fine, just very shaken. For 92 she was amazing," Ms Cassidy said.
The salon owner also praised the emergency services for responding so quickly.
Ms Cassidy has been offered space in another salon in the town until she is able to return to her shop.
She said she was not too worried about the damage and was just relieved no-one was hurt.