Rare Kelvin Helmholtz clouds spotted over Lincolnshire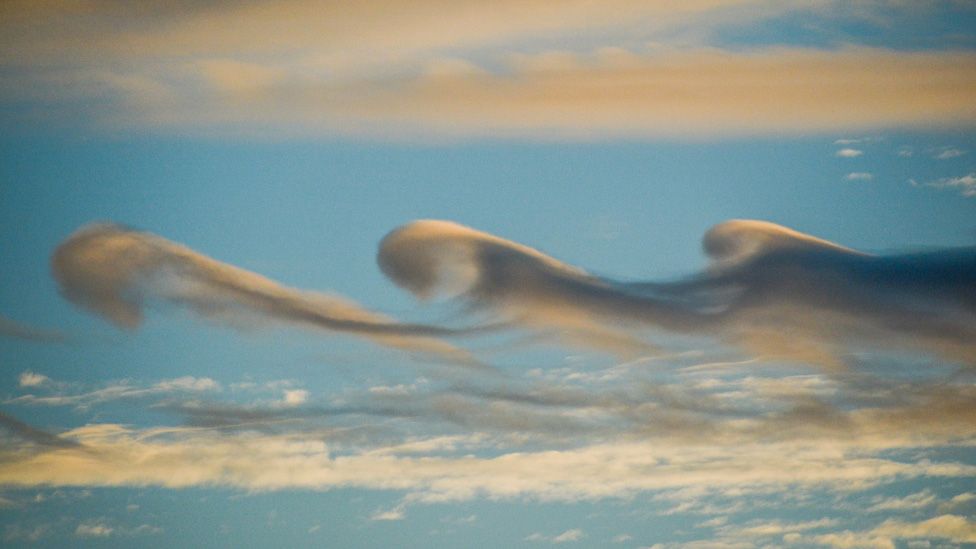 A rare wave cloud has been spotted in the skies above Lincolnshire.
Arlene Towriss photographed it while driving with her husband on Tuesday at Swinhope, near Market Rasen.
Mrs Towriss said she posted the image on a couple of websites and was told it was a Kelvin Helmholtz formation.
They are named after scientists Lord Kelvin and Hermann von Helmholtz who studied the physics behind the phenomenon.
Mrs Towriss, who lives near Grimsby, said: "We stopped and I jumped out and took as many pictures as I could, it was there for just a couple of minutes and then it was gone - completely disappeared.
"I'd never heard of it and I've never seen anything like it. I feel really lucky to have been able to capture it. Just can't believe it."
BBC Look North weather presenter Owain Wyn Evans said: "They're extremely rare and happen when you have a faster stream of air moving at higher levels, above slower winds below."
The photograph joins a number of others taken recently of strange cloud formations.