Spalding breath-test drunk convicted after High Court appeal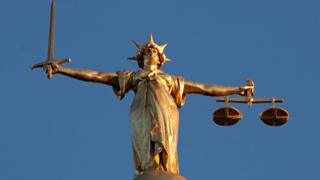 A motorist who escaped prosecution when a judge accepted he was too drunk to provide a breath test has been fined after the decision was overturned.
District judge Peter Veits said Michael Camp's inability to complete the test was a "reasonable excuse" for failing to provide a sample.
However, a High Court judge overturned the decision at appeal.
Following the ruling Camp, 52, from Milton Keynes, was convicted of failing to provide a specimen and fined £180.
He was also ordered to pay £200 in costs and banned from driving for three years.
Camp was almost thee-and-a-half times over the legal limit when he was stopped by police in Spalding, Lincolnshire, in November 2015.
The court heard he was showing "obvious signs of drunkenness" and had "wet himself" when he was helped from his car.
While he completed a roadside breath test he was unable to blow into the breathalyser at the police station as he was "just too drunk" to do so.
Mr Veits acquitted Camp at Lincoln Magistrates' Court in February 2016, saying the fact he was incapable of providing a specimen meant he had not "wilfully refused" to do so.
Overturning the decision Lord Justice Lindblom said: "The fact that voluntary intoxication may sometimes, perhaps often, explain a person's inability to provide a specimen does not mean that that person will therefore have a 'reasonable excuse' for not doing so."
Following the ruling the case was sent back to the magistrates' court with a direction to convict Camp.