Police drone finds man in ditch in Lincolnshire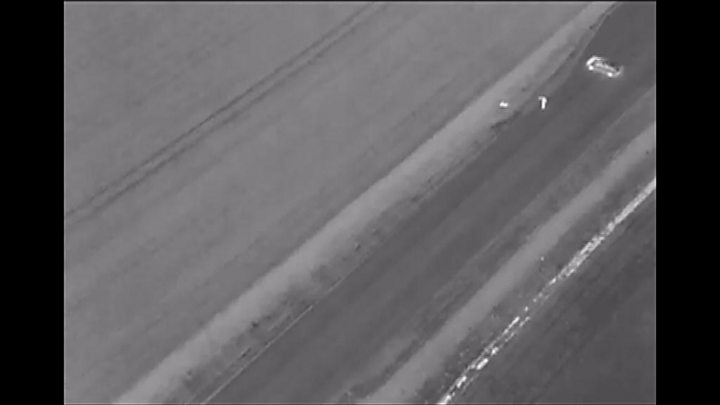 A man who crashed his car in freezing night-time temperatures was saved from hypothermia when he was found by a police thermal-imaging drone.
He was discovered in a deep ditch, 500ft (160m) away from his car on the A16 near Ludborough, Lincolnshire.
Police were called at around 02:20 GMT by a member of the public who had found the overturned car and had talked to the driver who then wandered off.
Sgt Mike Templeman said the man was found "unresponsive and hypothermic".
He tweeted: "Great result & life possibly saved!" after a ground search had failed to find the man.
Sgt Templeman said: "We didn't know if this male had been picked up, [or] if he had carried on walking.
"We did extensive searches in the [police] vehicles, obviously we are very rural and it was very dark so you're limited in what you can see."
The man has been taken to hospital for treatment.