Alberts Volkausks murder-accused 'took photos with body'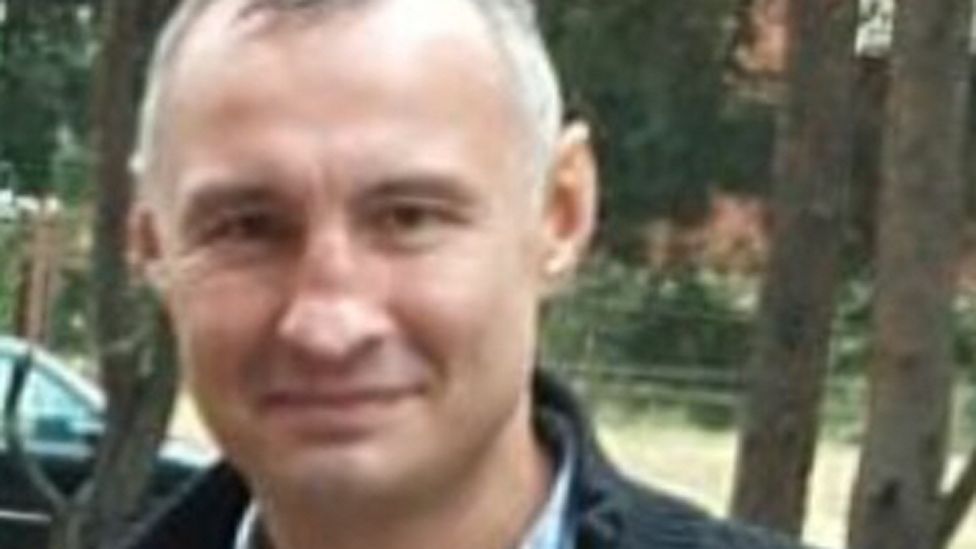 A vegetable picker was beaten to within an inch of his life by attackers who posed for photos with his unconscious body "as if he were a trophy", a court has heard.
Alberts Volkausks, 44, was tied up and gagged during the attack in Boston, Lincolnshire, jurors were told.
Mr Volkausks, who died in hospital from serious injuries, was also urinated on, Nottingham Crown Court heard.
Seven defendants, all from Boston, deny murdering Mr Volkausks.
The men's trial heard Mr Volkausks was still alive after the attack at a house in Pen Street, but prosecutors said his injuries were so severe that he died less than 24 hours later.
David Herbert QC said: "Alberts Volkausks was lured to the address where he was essentially beaten to within an inch of his life in a sustained group attack."
"He was tied up, he was gagged, he was urinated on and essentially left for dead while some of the defendants spoke of how they would dispose of his body," he said.
The prosecution said one defendant told police Latvian national Mr Volkausks had "got some beating" and "when he fell to the floor, he got more of a beating".
Another defendant messaged a friend and openly told her what happened, Mr Herbert said, while two others "showed pride in what they had done".
"One posed with a foot on their battered victim's broken chest, as if he were a trophy, while the other took a photograph with his smartphone," Mr Herbert said..
"There will be no dispute that he got an absolute beating."
Pavel Grunt-Meyer, aged 30
Denis Kijakovskij, aged 28
Mindaugas Cerneckas, aged 29
Andrius Barauskas, aged 39
Tautvydas Vainolavicius, aged 20
Marjus Tomasevic, aged 19
Donatos Dektiariovas, aged 37
Related Internet Links
The BBC is not responsible for the content of external sites.