Designs for Lincoln University £21m medical school unveiled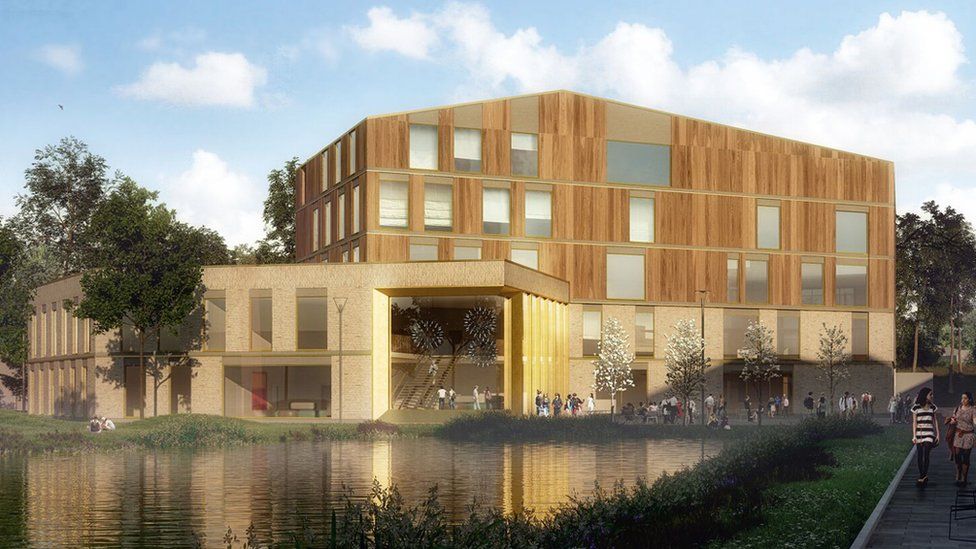 Designs have been unveiled for a new £21m medical school at the University of Lincoln.
The planned building, which is a joint venture with Nottingham University, is to be based at Lincoln's Brayford Pool campus.
A fundraising campaign has started with residents and businesses being asked to donate funds towards the project.
The university said it hoped the school would increase the number of doctors "to ease NHS staffing shortages".
Proposals for the school include lecture theatres, laboratories and suites with virtual and augmented-reality technology to simulate clinical settings.
It is expected to open in September 2019 and provide medical training to about 400 undergraduate students when it is at "full capacity in a few years' time".
The university said the county has been without a medical school and not had "the ability to train its own GPs and hospital doctors".
Professor Mary Stuart, vice chancellor of the University of Lincoln, said: "The medical school will make a huge difference to the people of Lincolnshire who will benefit from the establishment of this hub of medical expertise, training hundreds of young people, many of them local, to become doctors and encouraging them to stay in the county."
She said she hoped people in the city would "come together and be part of making a difference to thousands of people's lives".
Related Internet Links
The BBC is not responsible for the content of external sites.