'Phone porn' police officer Darren Perry sacked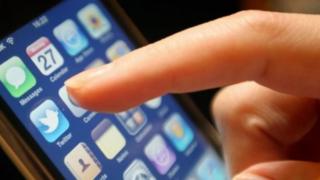 A police officer who met up with his secret lover and looked at pornographic websites while on duty has been sacked.
Darren Perry also failed to take action when the woman told him she had suffered domestic violence, a Lincolnshire Police misconduct panel heard.
Domestic violence allegations by a second woman were also not acted on. Instead he sent her sexual texts.
The panel found PC Perry's behaviour amounted to gross misconduct.
Perry, who resigned from the force three weeks ago, previously admitted 12 breaches of standards of professional behaviour between August 2014 and July 2016.
On one occasion, Perry, 37, viewed footage of an adult webcam performer after she made a complaint to police that she was receiving threats on social media.
After it was handled by another officer and put on the police system, he uploaded footage to his phone of the woman performing a sex act and later showed it to his lover.
'Public appalled'
The officer, who sent hundreds of text messages to his lover while on duty, also made inappropriate comments about the victim of the former England footballer Adam Johnson who was jailed for sexual abuse of an underage girl.
He also failed to pass on information he received from her about a suspected drug dealer, the hearing was told.
Jane Clark, chairwoman of the panel, said Perry, who was based in Sleaford, had used his position to "conduct private affairs, send sexually explicit messages, swap intimate photographs and watch porn".
"The public would be appalled to know what he was watching between attending incidents involving vulnerable people," she said.
"There is no proper alternative to an outcome of dismissal without notice."