Boston student market idea comments 'shameful'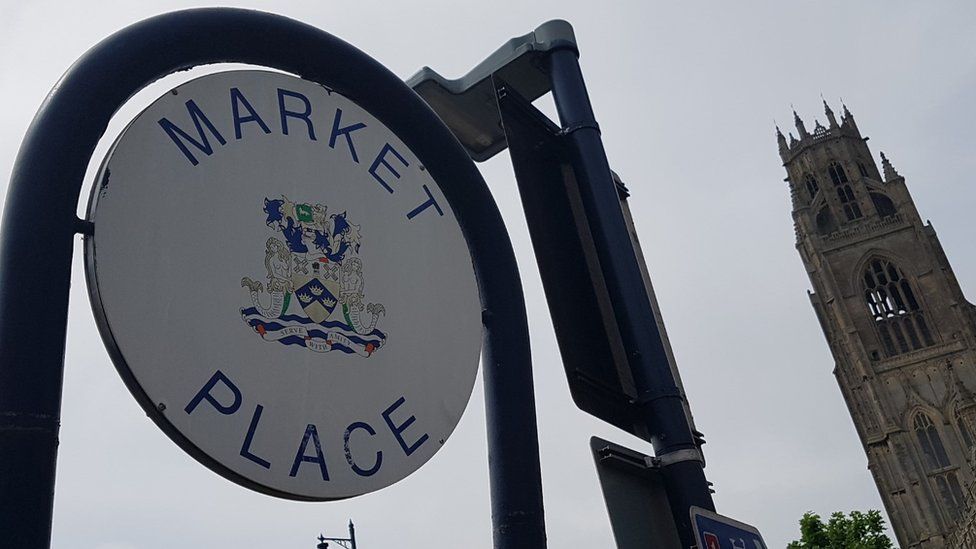 A head teacher has hit back at officials who criticised a submission from students for a revamp of a town market place.
Schools in Boston, Lincolnshire, submitted ideas to the borough council which included having a welcome arch to direct people to the market.
One councillor said the idea was "bonkers", while another described it as "rather tacky".
Andrew Fulbrook of Boston High School said the comments were "shameful".
Mr Fulbrook said: "I understand people have different opinions and that people share their opinions, but we are talking about a group of students who have worked collectively across four schools - all trying to put Boston on the map."
He said it was also unfair to focus on the negative comments when the vast majority of people involved had been very supportive and the children had engaged positively with local government.
He described the comments as "ill-advised and shameful".
But Councillor Jonathan Noble said: "I think it's an absolutely bonkers idea.
"The market place is the centre of the town, the centre of town's not very big, everybody knows where the market place is."
Speaking later to BBC Radio Lincolnshire, Mr Noble, a former teacher himself, said he was very impressed by most of the ideas put forward.
"But on this one particular point I didn't agree," he said.
He called it "an insult to people's intelligence" and said it was not an "effective use of taxpayers' money".
Another councillor, Stephen Woodliffe, said he thought the idea was "rather tacky".
"Boston is a small town and you'd be hard pressed not to find the market whichever route you take into the town."
Others suggested a welcome arch might work if located elsewhere.
Related Internet Links
The BBC is not responsible for the content of external sites.